What we do!
We have a whole list of services we can offer, many of which are listed below.
Colour and Black and white copying

We can copy from an original or print from your file using either our Xerox, Sharp or Ricoh machines. We have a wide range of papers to choose from in different colours in all kinds of weights and textures. They can be finished off either by stapling or binding in almost any method of your choosing.
Flyers
These are printed in A6, A5 or A4 we can print large or small runs of flyers for you either in black and white or colour on our digital machines. Single sided, double sided colour one side black and white the other, we can do whatever you need. A flyer is a document that uses minimal ink and is used to promote your company on a wide scale but with low cost.
Posters
We can print posters in A4, A5, A3, A2, A1 and A0 in colour or black and white using our Canon ipf8100 wide format colour printer. The ipf8100 offers a top quality high definition finish to give your posters the professional look for all your promotions and needs. A poster is a printed document similar to a flyer in many ways but has higher ink content and quite often needs to be on a thicker paper.
Web Sites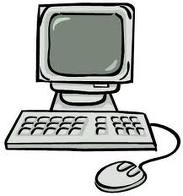 We can now offer a comprehensive range of website designs tailored to your specific needs and budget. Our designer can take the time to personalise your website and ensure we interpret your requirements correctly. There are many on-line web based companies but with us we offer the personal touch that gives greater peace of mind and accountability. Our graphic design team again can help with logo design and corporate image to help you stand out.
Pop up Banners
There is simply no better way to promote what you do and be able to move it from venue to venue than with a pop-up-banner. Open it up for a gig, seminar, concert, talk or any promotion and simply drop it down in seconds when you're finished. It's highly visible, looks very professional and is a low cost option to maximising your revenue potential. These are on average 2015mm high x 800mm wide on a retractable chrome finish base of a very high quality.
Outdoor Banners and Signs
We can make all kinds of banners and signs for anything from building sites to night clubs and gala promotions. We can offer canvas banners, die bond metal signs, foam board and even correx signs to suit any need. Tell us what you need and we'll get it done in the shortest time possible.
Students


We cater for a large number of students printing a wide range of items such as dissertations, posters and all kinds of artwork. The Copyshop openly supports students offering student discount or special rates on everything we do. So if you're a student you really need to bring your work to us and we're just off the 24, 25, and 27 bus routes

Business cards, Letterheads, Compliment Slips and More
We can print all your business stationery needs under one roof, including appointment cards, gift cards, vouchers, price lists, menus and much more.
Graphic Design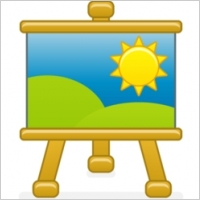 At the Copyshop we offer all kinds of all kinds of graphic art design ranging from a basic design to full scale high definition design or logo. All you need to do is follow two simple steps. Step 1. Have a chat with Chris or Kerry to discuss your general design idea. Step 2. Book into see one of our graphic designers to bring your ideas to life. A professional logo sells itself and can make all the difference when it comes to presentation and company image.
Plan Printing
Our Xerox wide format plan printer can print direct from a file such as disc or PDF and email or using the scanner to scan and print the document. We can print up to size A0 in black and white on the Xerox machine or in colour on the Canon ipf8100 machine.
Booklets and Brochures
The Copyshop has been printing all kinds of booklets and brochures in all shapes and sizes since we started. You can choose what thickness of paper or colour you want. Print it in black and white or colour, we can do anything, just ask.
Book Printing and Publishing


Yes, you read that right; we can now publish and print hard or soft back books in a variety of shapes, thickness and sizes. In no time at all you could have your very own book printed just as you'd always dreamed of.
Newsletters
We have been printing thousands of newsletters for schools, colleges, workshops and many different organisations.
Proof Reading
We like to offer something different from the "norm" at the CopyShop and we've had a great success in offering this service. Not only does it make our quality control that much better it also means we can help customers more than ever before when it comes to checking grammar and spelling. If you want your company to stand out the last thing you want are printing errors and we can help. Whether its newsletters, brochures, booklets, books or any kind of text we can proof it for you.
Canvass Printing
If you're looking to print your favourite photos onto canvas and have it professionally mounted we can do it. There is a fine art to mounting a canvass print correctly and the finished article is something you can treasure for a life time.
Binding and Finishing
Wire, comb or thermal binding available to your requirements.
Laminating
We can laminate A4 or A3 documents.
Duplicate and triplicate pads
Whatever your needs for invoices, quotations, estimates or valuations, we can print any A5 or A4 duplicate or triplicate pads.
Weddings and Special Occasions


The Copyshop now offers you a fine choice of hand crafted invitation stationery tailor made to your liking and taste. It could be a Wedding, Christening, new arrival or any other celebratory event we can create a special card just for you. We can also print seating plans or help with any ideas you may have for a special day.
Funeral Brochures
It can be a very delicate subject dealing with a death in the family or with friends. We have been printing funeral brochures for many years and know how to put these publications together very quickly. Feel free to pop in and have a look at some of our previous work to get some idea of what we can do for you.
Presentation Folders
If you're looking for something professional to keep your documents in during a meeting or submitting a tender you will need a personalised presentation folder. Glossy, laminated or Matt cover, in your company colours and logo with pockets inside to hold your business cards could make all the difference on image. We can quote you for a number of varying styles of folder or design just ask one of our members to show you some samples.
T-Shirts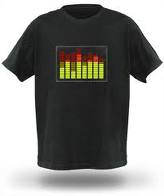 We can now offer printed T-shirts for any occasion, stag party, hen party a bit of fun or just something to express what someone means to you.